Learning & Entertaining; Creating & Amusing; 
Tabletop magnetic drawing board is equipped with 40 high-quality letter and number magnets, pattern cards, chalk and eraser, which can be used for various purposes. Kids can carry it anywhere, just like adults do. It's similar to adults' laptops. Forming and lining up letters or learning numbers will delight children as they spell their names. Encourages development of fine motor skills, basic spelling, and letter recognition.
Wooden busy board with 8 preschool activities (shoelace, gear, latches, zippers, buckle, button, beads and hook). Children can learn independent dressing skills and develop fine motor skills and hand-eye coordination.Our Busy Board is designed to keep your baby busy and entertained. Curiosity allows toddlers to explore real-life challenges, and it encourages independent play while helping your baby learn the basic skills of life.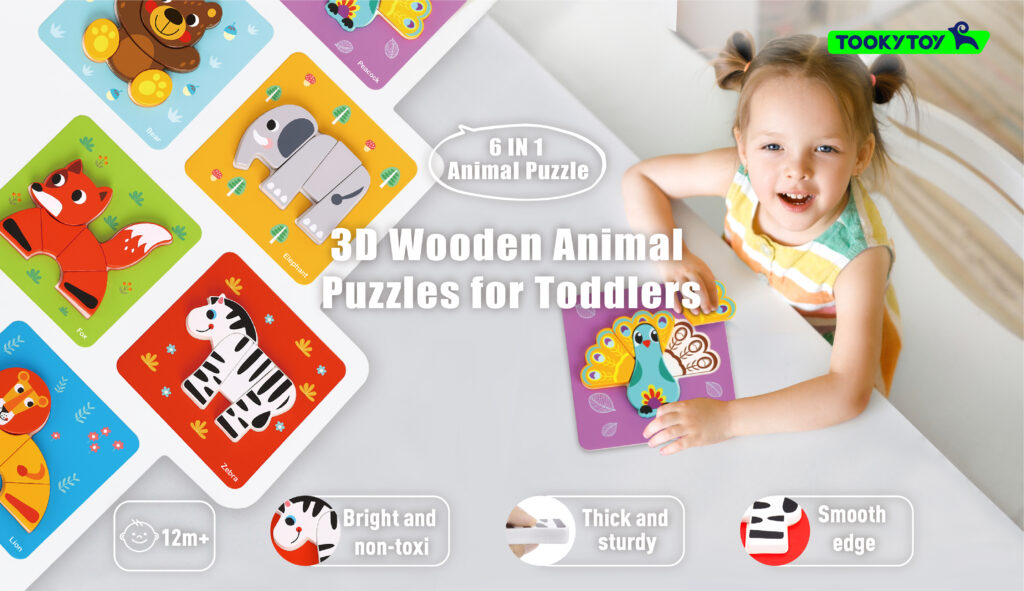 Tooky 6 in 1 mini puzzles include 6 different, colorful background boards, which have a recessed shape to build the puzzle in with a line drawing of the animal they are going to build and the recess can stop pieces sliding when assembling puzzles. Match the chunky wooden pieces to the picture on the board to finish the puzzle. It makes children to improve the logical thinking, observation and analysis skills. Learning from playing, the product is the nice choice for Christmas present.